Suite#106 Alexa's Hair Boutique
Name : Alexa Fernicola
Hours of Operation :
Tues: 10-7 | Wed - Fri: 10-6 | Sat: 9-5 | Sun & Mon: CLOSED|
Service Provided
HAIR
Cut / Style, Color, Hair Extensions, Special Occasion, Corrective Color, Balayage, Ombre, Keratin Treatments.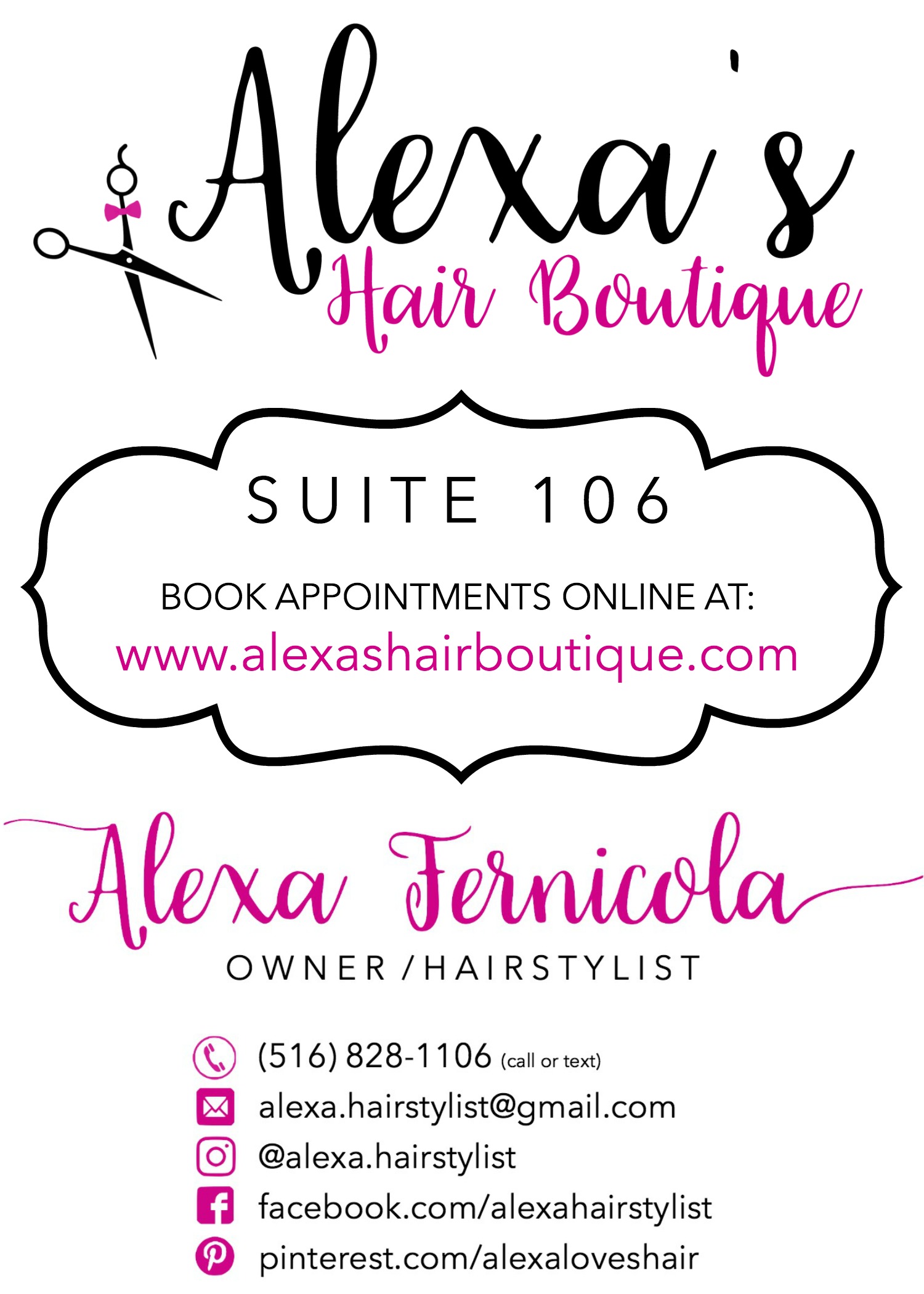 Salon Professional Info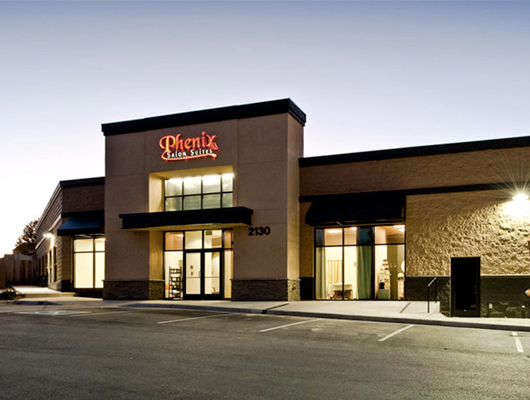 I'm Alexa! I am a Hairstylist that has been actively involved in the hair and beauty industry for almost ten years. After graduating from high school, I knew I wanted to begin pursuing my dreams of one day opening my own business. During my first two years as a full time college student, I attended beauty school part-time. My schedule consisted of attending college classes during the day and beauty school at night, while working as a salon assistant on weekends. After getting my cosmetology license, I was able to start working as a Junior Hairstylist while continuing with my college education. During my senior year, I interned for a high-end, Long Island Hair salon as a marketing assistant. I was able to experience an entirely new aspect of the hair salon business and really enjoyed it! In 2014 I graduated from Hofstra University with my Bachelor's Degree in Business Administration and was eager to put that degree to good use. Working full-time as a Senior Hairstylist, I was also diligently searching for marketing jobs in the beauty industry. After exploring many opportunities, I decided that I didn't want to give up being a Hairstylist. My past experiences have allowed me to develop an appreciation for quality and a broad understanding of beauty services. Which brings me to now... I am now the founder of Alexa's Hair Boutique where my passion for creativity and my experience with business are finally able to collide.